Louisville Subway-style TARC Bus Map
Louisville's TARC bus system is a complex network with dozens of routes and thousands of stops.
This map simplifies the system like a subway map. By removing exact route detail and only presenting popular destinations, the necessary routes one must take become much clearer.
This map allows you to quickly identify which bus you need to get from one area to another. Places which appear as "stations" on this map may actually be areas which require a few blocks of walking to make connections.
Consult official TARC maps for exact locations of bus stops, routes and schedules. Visit www.ridetarc.org.
Click to enlarge, click here to get a printable PDF or a canvas tote bag!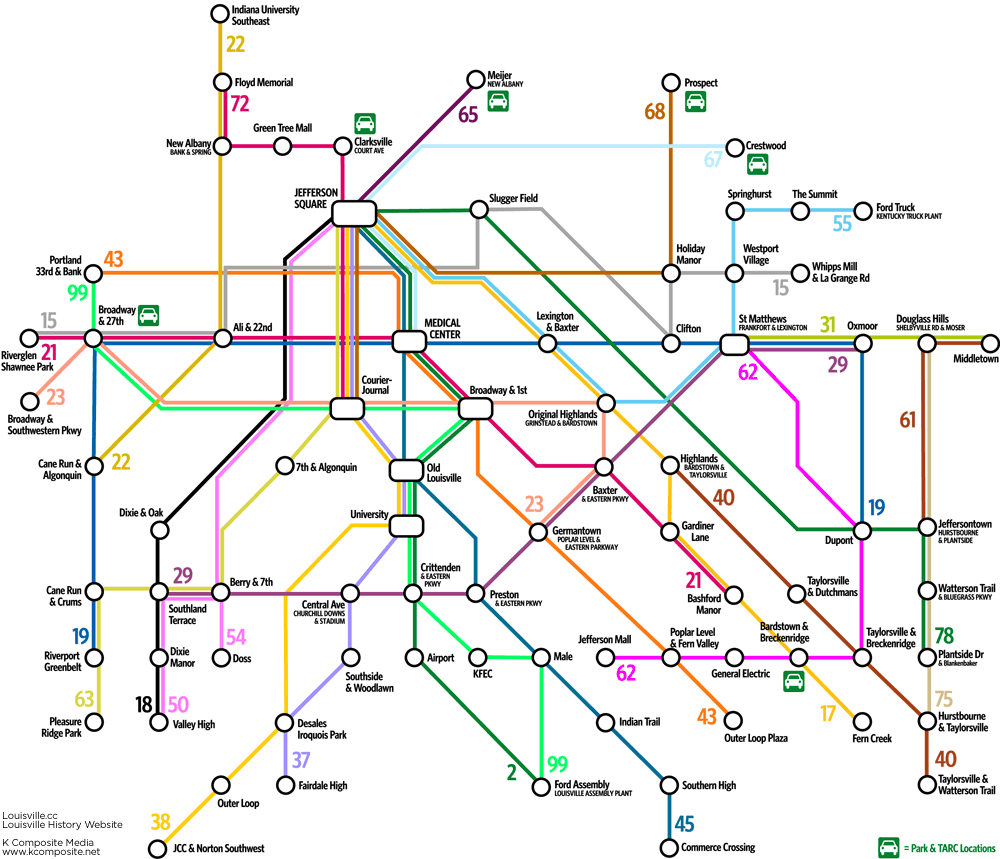 Get a printable PDF of this map or a canvas tote bag!
This map is not sanctioned or endorsed by TARC.