Kentucky Anthology: 200 Years of Writing in the Bluegrass State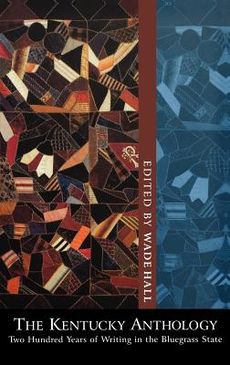 Long before the official establishment of the Commonwealth, intrepid pioneers ventured west of the Allegheny Mountains into an expansive, alluring wilderness that they began to call Kentucky.
After blazing trails, clearing plots, and surviving innumerable challenges, a few adventurers found time to pen celebratory tributes to their new homeland. In the two centuries that followed, many of the world's finest writers, both native Kentuckians and visitors, have paid homage to the Bluegrass State with the written word.
In The Kentucky Anthology, acclaimed author and literary historian Wade Hall has assembled an unprecedented and comprehensive compilation of writings pertaining to Kentucky and its land, people, and culture.
Hall's introductions to each author frame both popular and lesser-known selections in a historical context. He examines the major cultural and political developments in the history of the Commonwealth, finding both parallels and marked distinctions between Kentucky and th
More…
List Price: $ 50.00
Best Price: $ 41.00 Own it!
More Louisville Kentucky Products
---
You might also like